 Tournament d'objet
Kunsthal Charlottenborg, Copenhagen 2013


Tournament d'objet – a gestalt by Henrik Plenge Jakobsen
Kunsthal Charlottenborg's courtyard 21 – 30 June
Actions and jousting, animals, tents, sculptures, words, music, and a plague doctor took over Charlottenborg's courtyard for 10 days when Henrik Plenge Jakobsen, presents his gestalt, Tournament d'objet.
With the Crusades as the primary source of inspiration, Plenge Jakobsen together with a number of artists – Pierre Bismuth (FR), Institutt for Degenerert Kunst (NO), Gæoudjiparl (FO), Rita Sobral Campos (PT), Jakob Boeskov (DK), Susanne M. Winterling (DE), D.O.R. (NO), Karl Larsson (SE) Constance Tenvik (NO) and Rosforth & Rosforth (DK) – performed a ten-day experiment focusing on the artistic creative process through objects and actions in the courtyard at Kunsthal Charlottenborg.
The atmosphere in Tournament d'objet was somewhere between joviality and perdition: a scene from the aftermath of a crusaders' raid following defeat, a camp in a distant wilderness, in limbo, dejected, powerless, and without an impending goal. Despite an atmosphere of defeat, the knights continue their contests and jousts. In the meantime, the impending Black Death is lurking in the shape of a plague doctor.
The title, Tournament d'objet, is a combination of the English 'tournament' and the French 'objet' – terms from two language areas occupying central roles in the world of chivalry. Besides the confusion of languages, 'Tournament d'objet' also creates a confusion of terms, since 'détournement de l'objet' is often associated with the concept of readymades, 'found objects' exhibited as art. Adding to this, 'détournement' was a central situationist concept in the 1950s.
In order to accentuate the special mediaeval atmosphere, Plenge Jakobsen engaged and directed the role-play group, Rollespilsakademiet, who frequently appeared in mediaeval costumes, stage knightly battles in the courtyard of Charlottenborg together with more intimate exploits such as palm-reading. There was also a fighting arena for children.
Tournament d'objet can be viewed as a kind of hybrid, a lengthy course of action drawing on central art historical references and experience stated by the Fluxus-movement, Social Plastik and the Viennese Actionism, for example. The invited artists were specially selected by Henrik Plenge Jakobsen for the purpose of creating this gesamtkunstwerk evolving during the period until 30 June. The gestalt evolved day by day through a large number of artistic actions and performances and the decoration of Charlottenborg's courtyard and architectural framework with banners, signs, tents, living animals, and objects.
The gestalt will commenced at summer solstice, at which point the first events will unfold. The experiment continued for the next 10 days and nights, in daylight and by moonlight where pro- and contra-actions will be unfolding concurrently with a challenging and 'tourning' of the objects.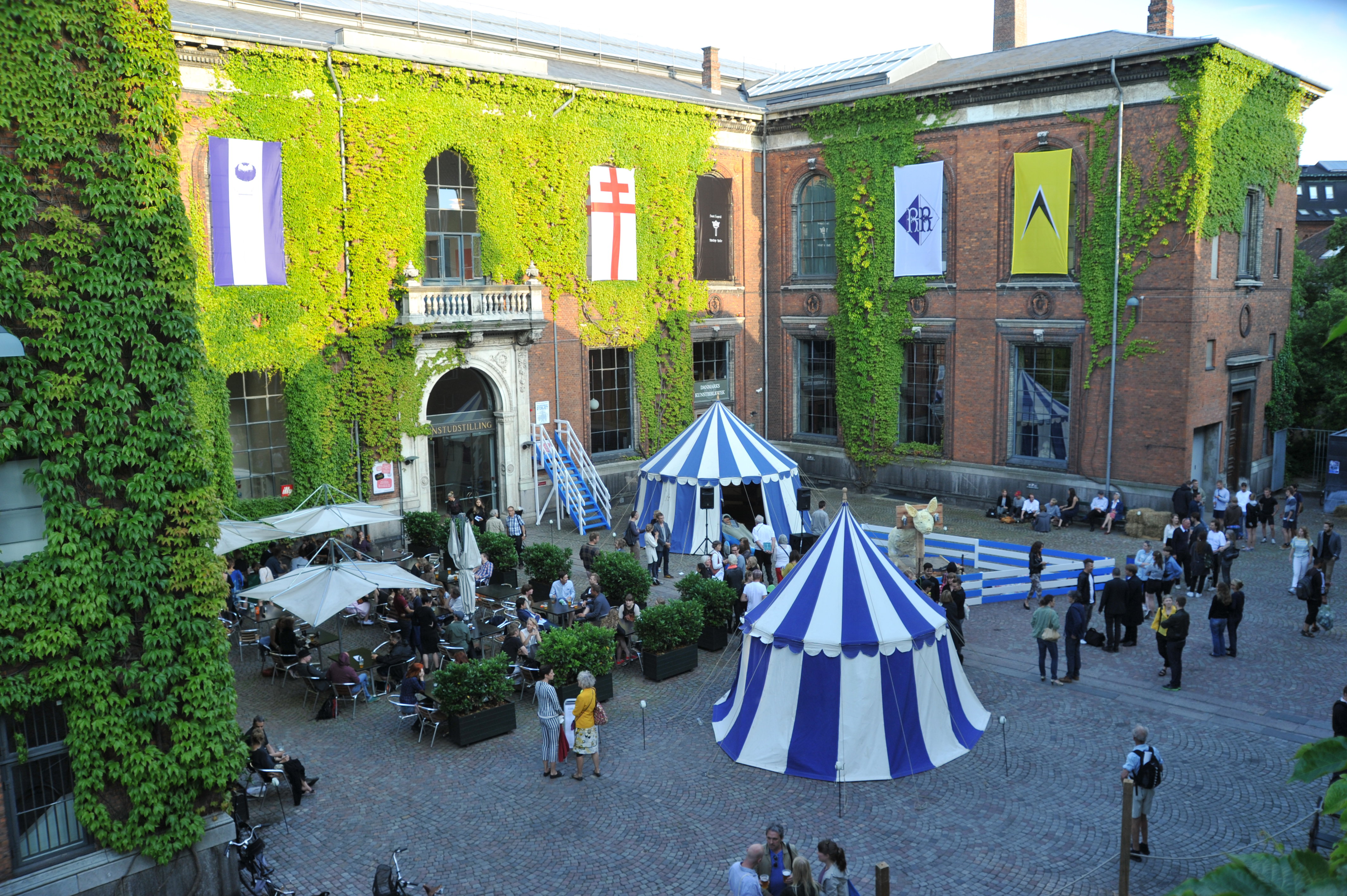 Tournament d'objet
Kunsthal Charlottenborg, Copenhagen 2013
Photo: Andreas Johnsen
Gæoudjiparl concert
Tournament d'objet
Kunsthal Charlottenborg, Copenhagen 2013
Photo: Andreas Johnsen
Gæoudjiparl concert
Tournament d'objet
Kunsthal Charlottenborg, Copenhagen 2013
Photo: Andreas Johnsen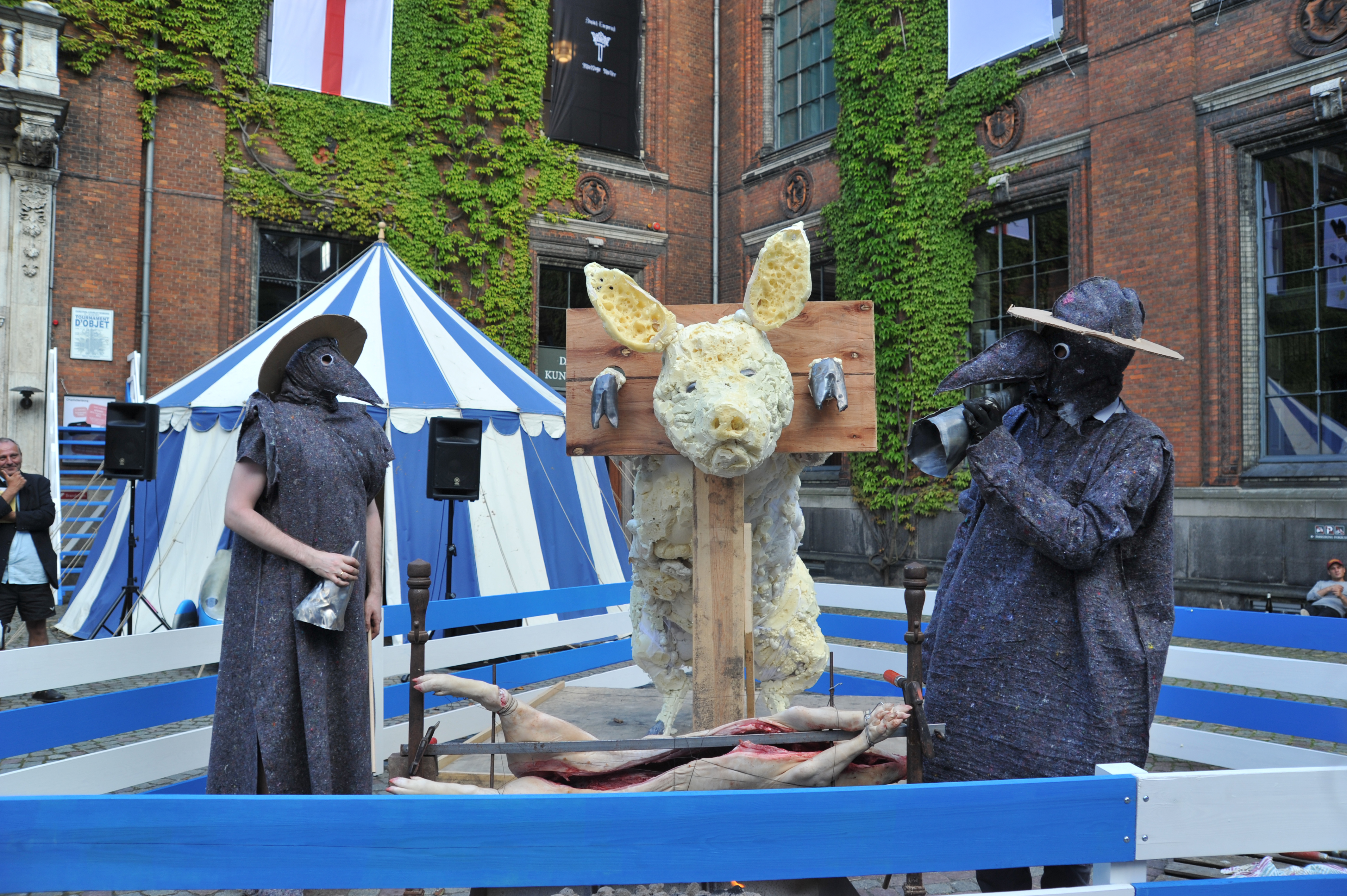 Contagonism Versus Neo-Miasmatism
D.O.R
Tournament d'objet
Kunsthal Charlottenborg, Copenhagen 2013
Photo: Andreas Johnsen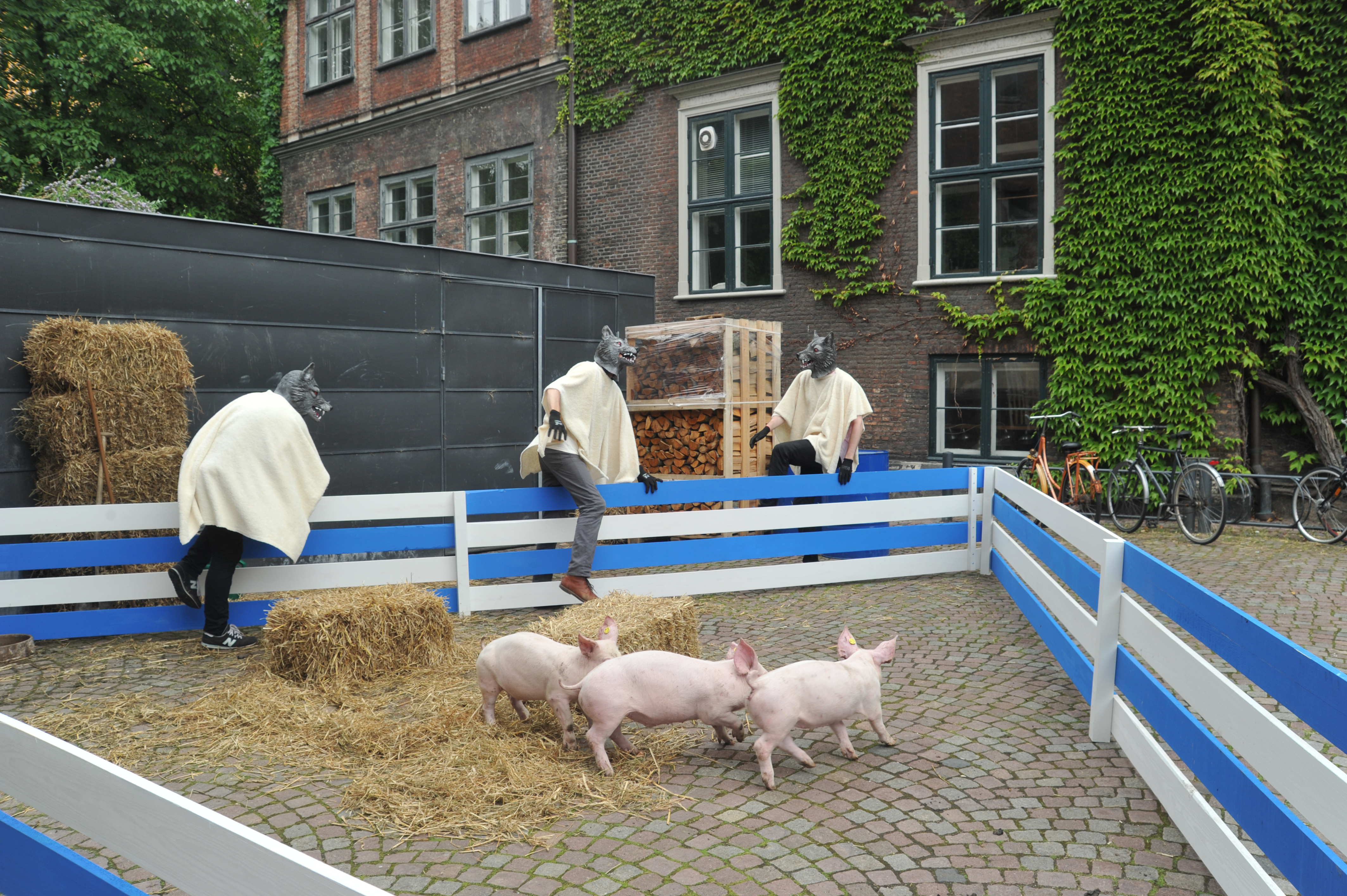 Ulveangreb /Wolf Attack
D.O.R. & Henrik Plenge Jakobsen
Tournament d'objet
Kunsthal Charlottenborg, Copenhagen 2013
Photo: Andreas Johnsen
Red Shadows in the Valley
Karl Larsson
Reading
Tournament d'objet
Kunsthal Charlottenborg, Copenhagen 2013
Photo: Andreas Johnsen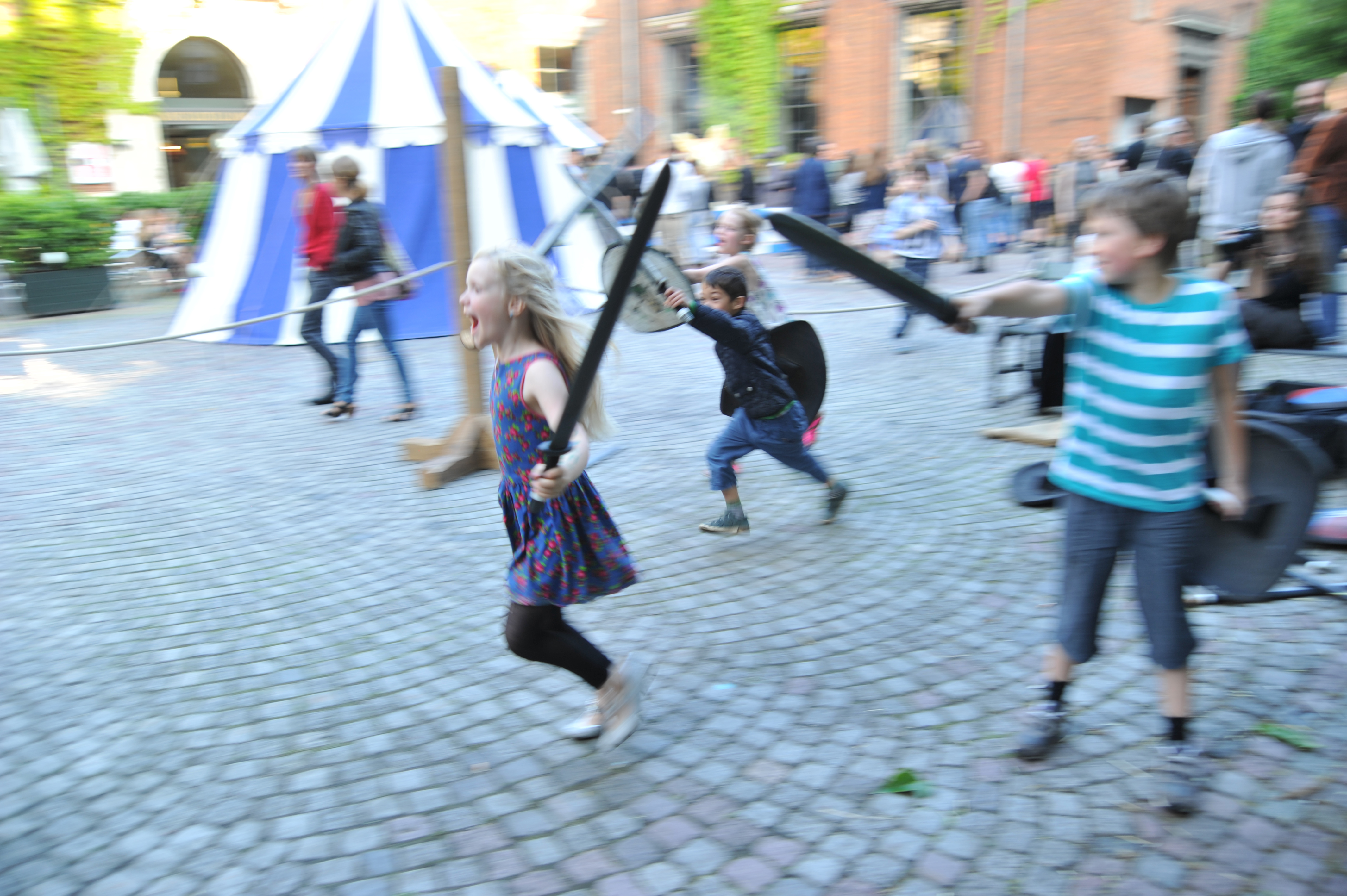 Children attack on Rollespilsakademiet
Tournament d'objet
Kunsthal Charlottenborg, Copenhagen 2013
Photo: Andreas Johnsen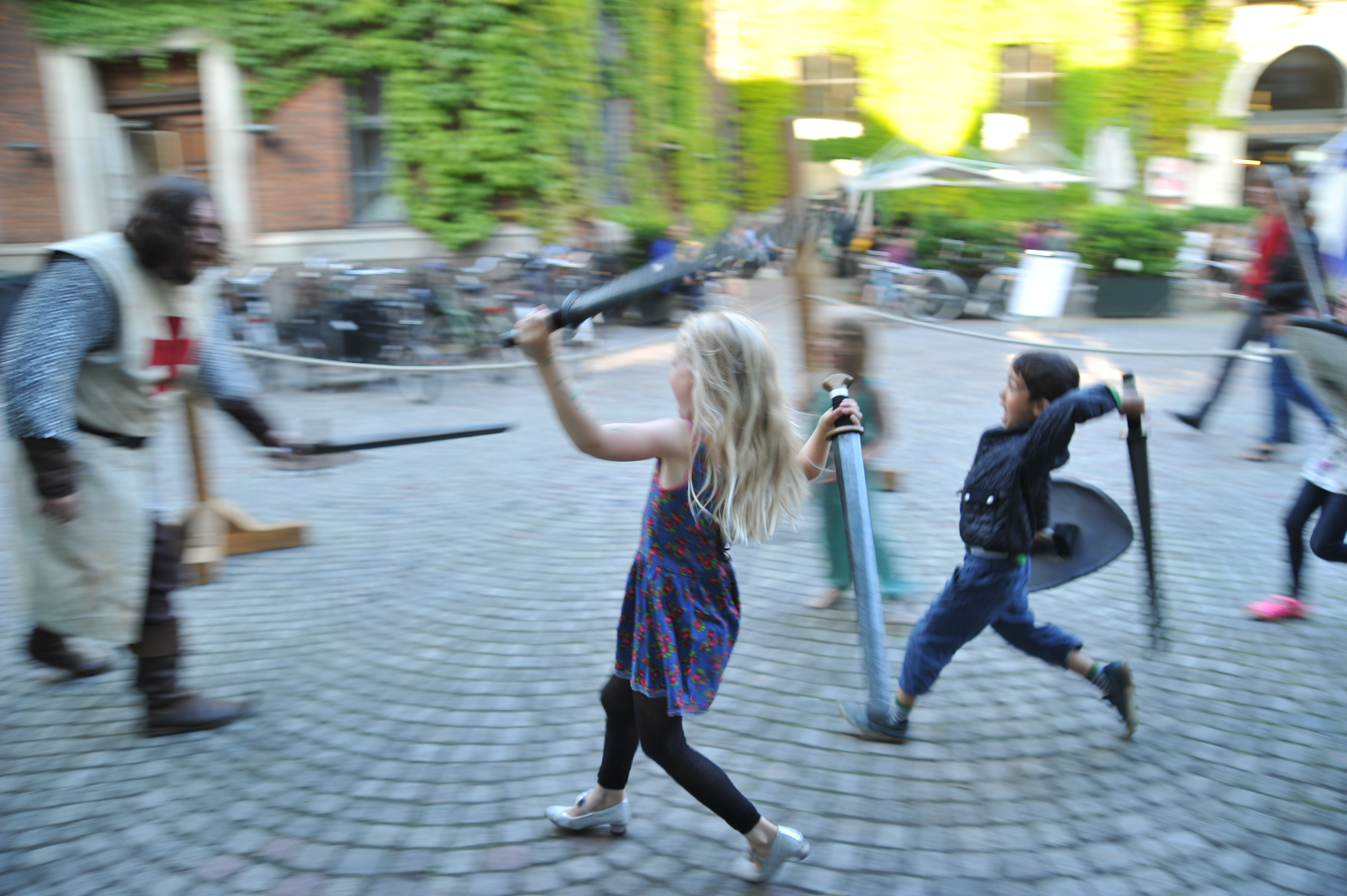 Children attack on Rollespilsakademiet
Tournament d'objet
Kunsthal Charlottenborg, Copenhagen 2013
Photo: Andreas Johnsen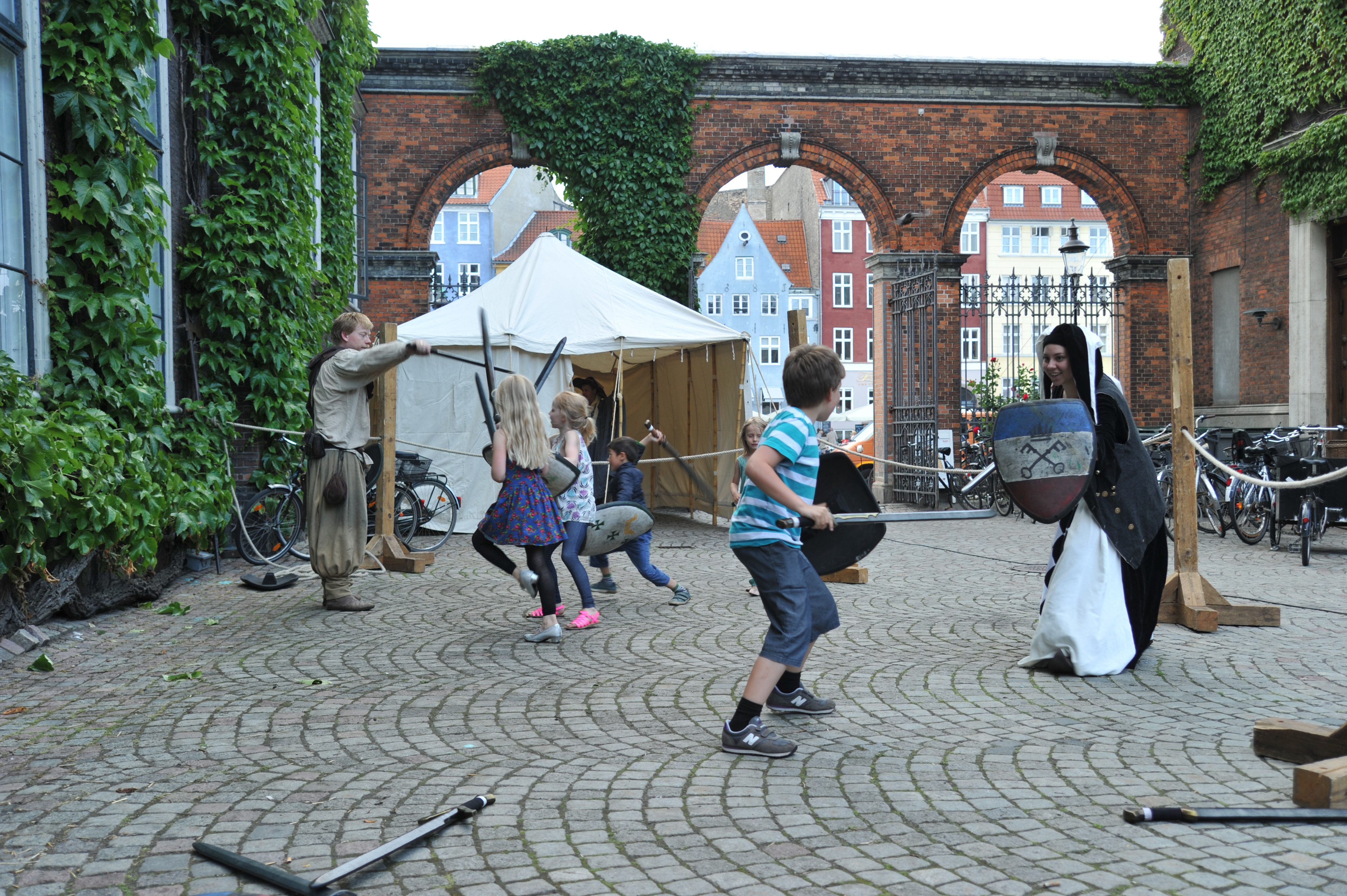 Children attack Rollespilsakademiet
Tournament d'objet
Kunsthal Charlottenborg, Copenhagen 2013
Photo: Andreas Johnsen
Knight of the Camel
Henrik Plenge Jakobsen
Tournament d'objet
Kunsthal Charlottenborg, Copenhagen 2013
Photo: Andreas Johnsen
White Niggaz
Rosforth & Rosforth
Tournament d'objet
Kunsthal Charlottenborg, Copenhagen 1996/2013
Photo: Jens Haaning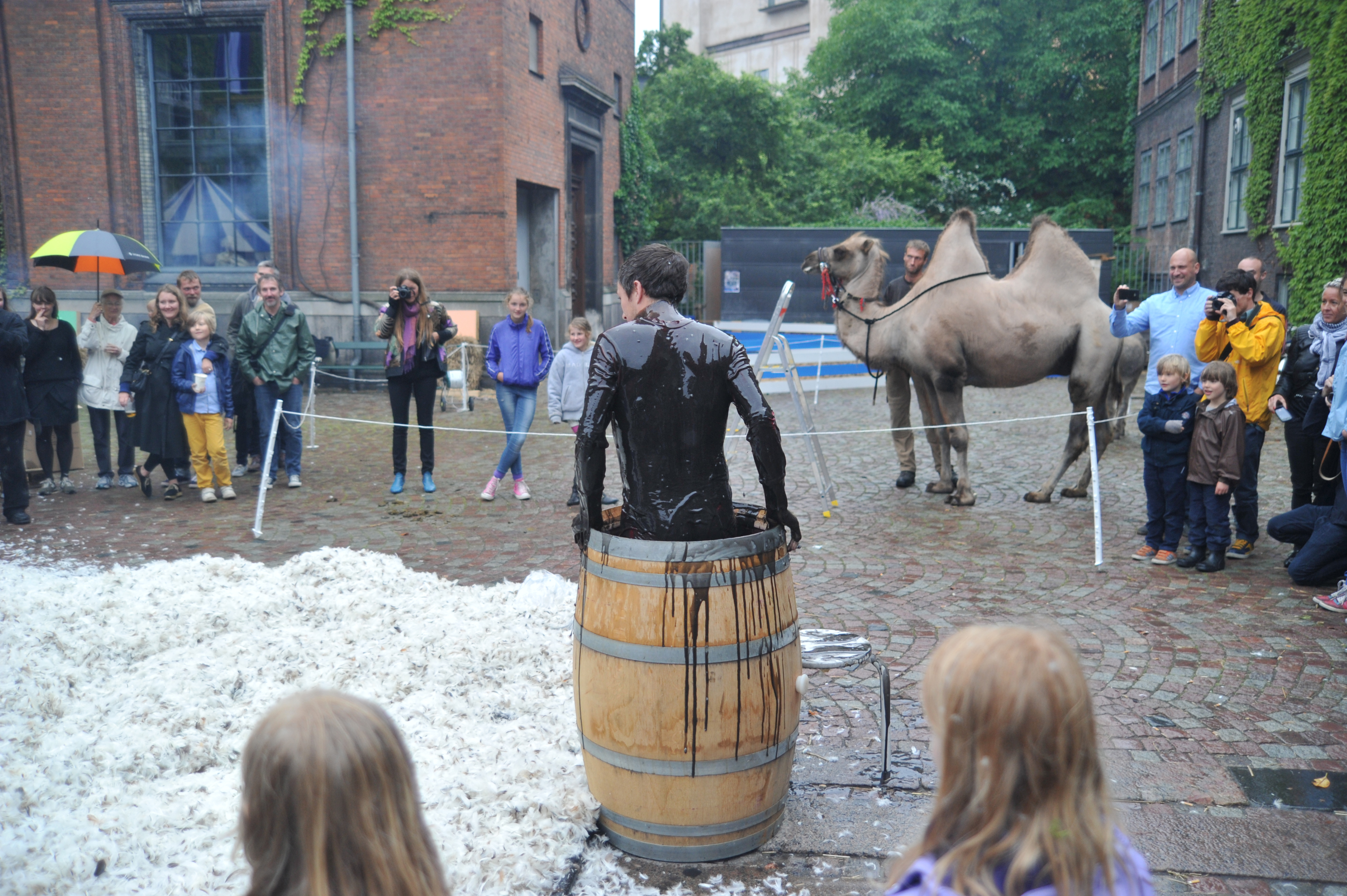 White Niggaz
Rosforth & Rosforth
Tournament d'objet
Kunsthal Charlottenborg, Copenhagen 1996/2013
Photo: Jens Haaning
White Niggaz
Rosforth & Rosforth
Tournament d'objet
Kunsthal Charlottenborg, Copenhagen1996/2013
Photo: Jens Haaning
Hekseaktion
Constance Tenvik
Tournament d'objet
Kunsthal Charlottenborg, Copenhagen 2013
Photo: Andreas Johnsen
Hekseaktion
Constance Tenvik
Tournament d'objet
Kunsthal Charlottenborg, Copenhagen 2013
Photo: Andreas Johnsen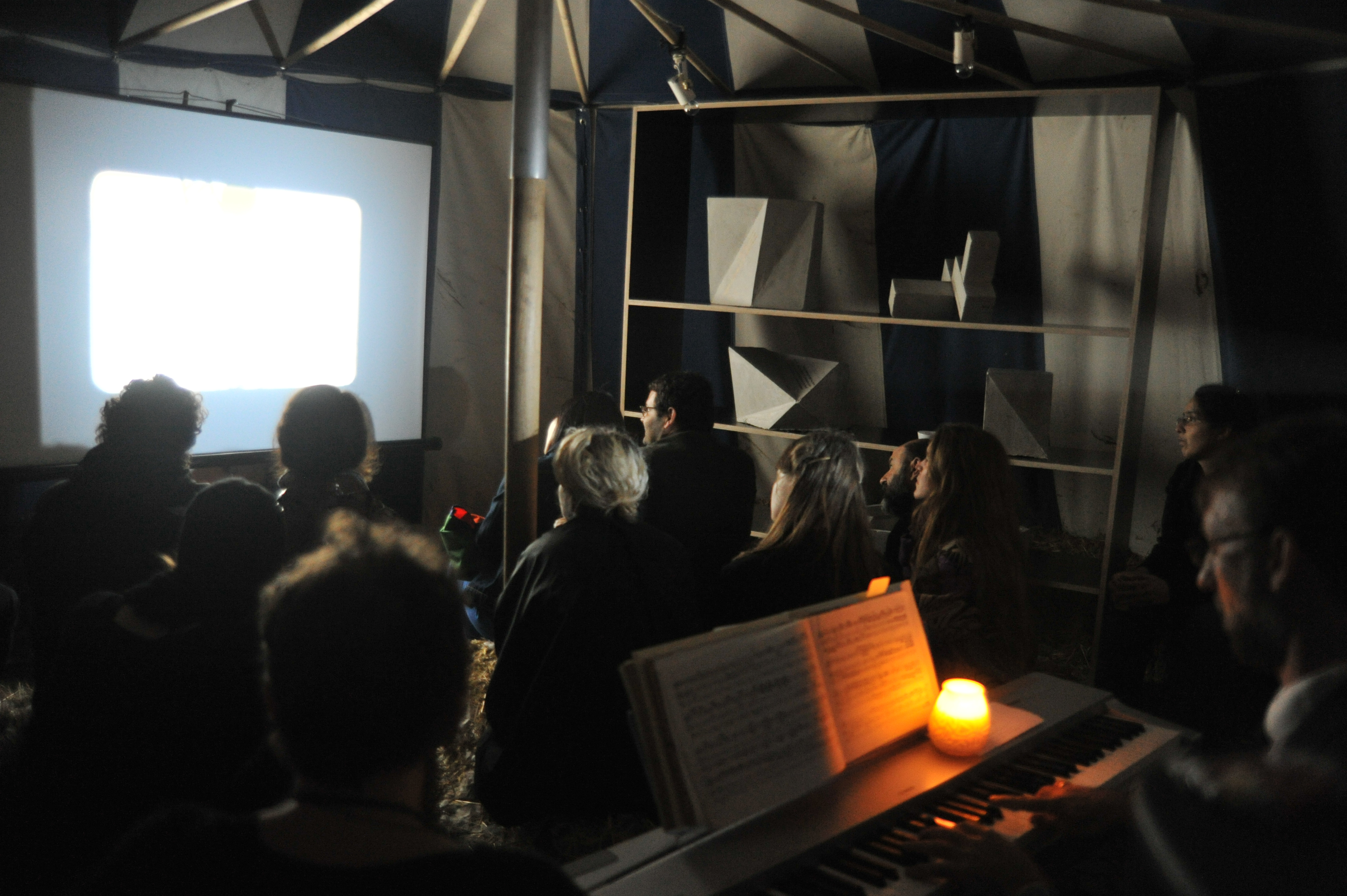 Frederik and the five Heresies
Rita Sobral CamposTournament d'objet
Kunsthal Charlottenborg, Copenhagen 2013
Photo: Andreas Johnsen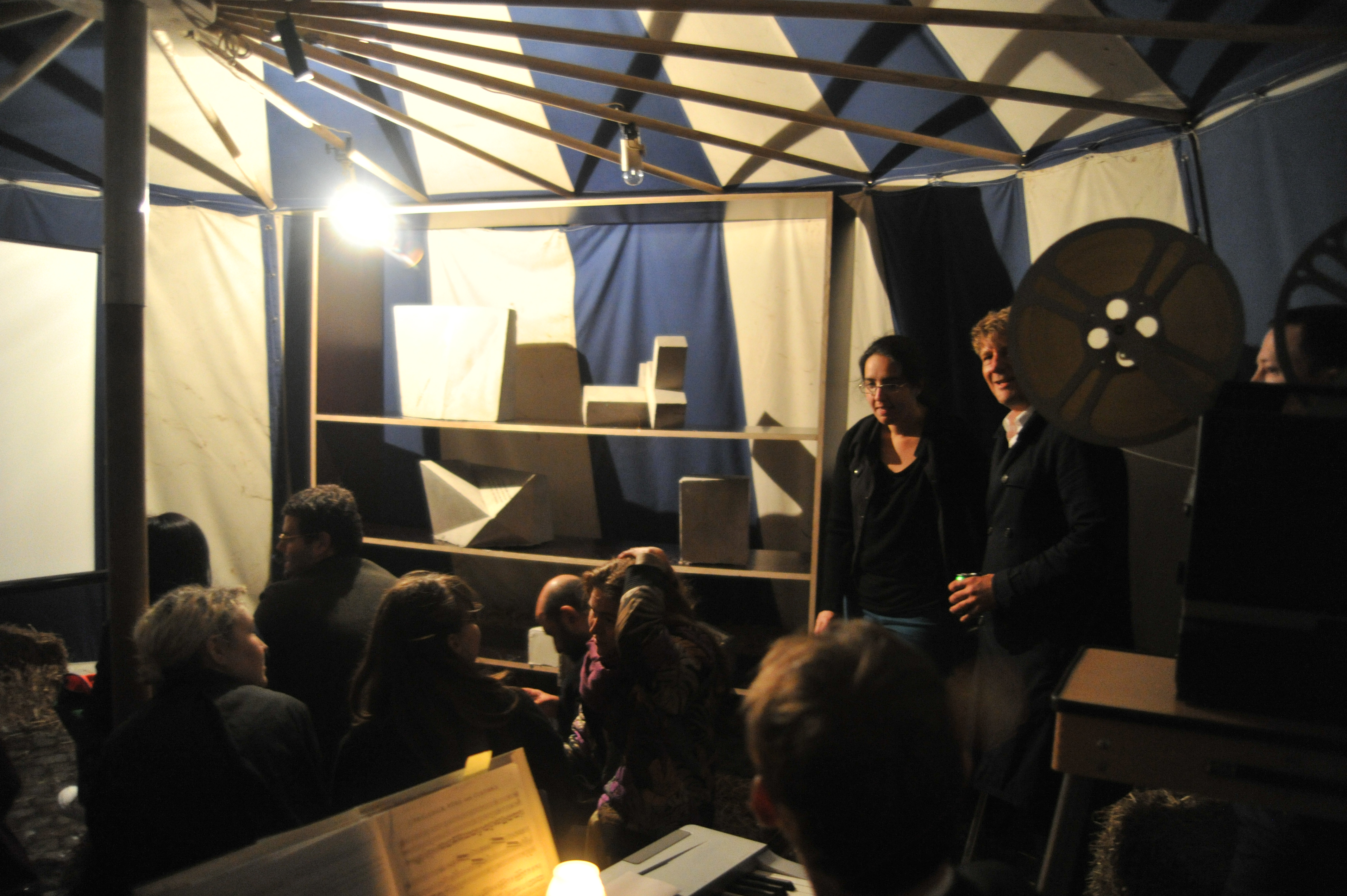 Frederik and the five Heresies
Rita Sobral CamposTournament d'objet
Kunsthal Charlottenborg, Copenhagen 2013
Photo: Andreas Johnsen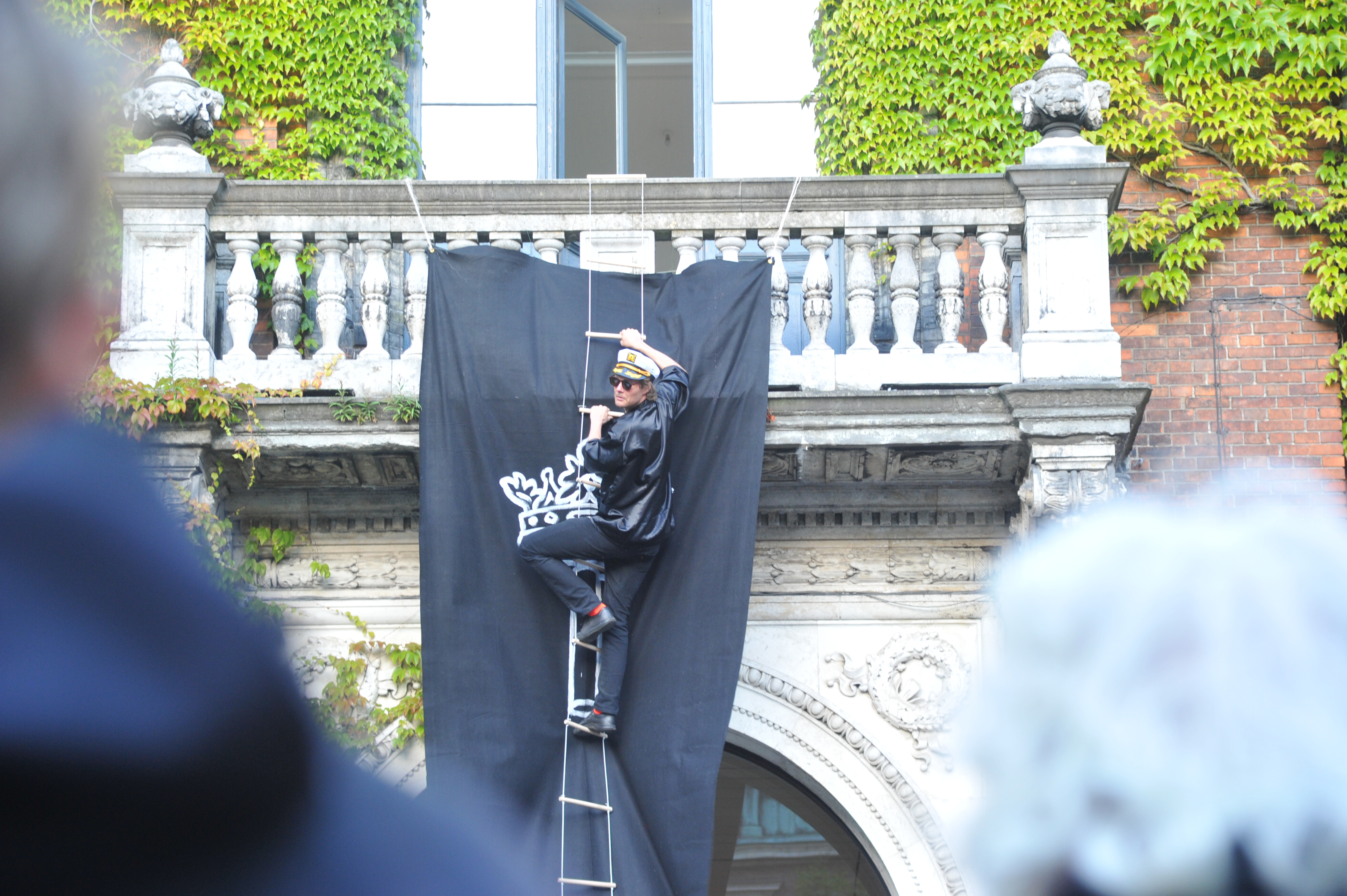 The Escape Action 
Jakob Boeskov
Tournament d'objet
Kunsthal Charlottenborg, Copenhagen 2013
Photo: Andreas Johnsen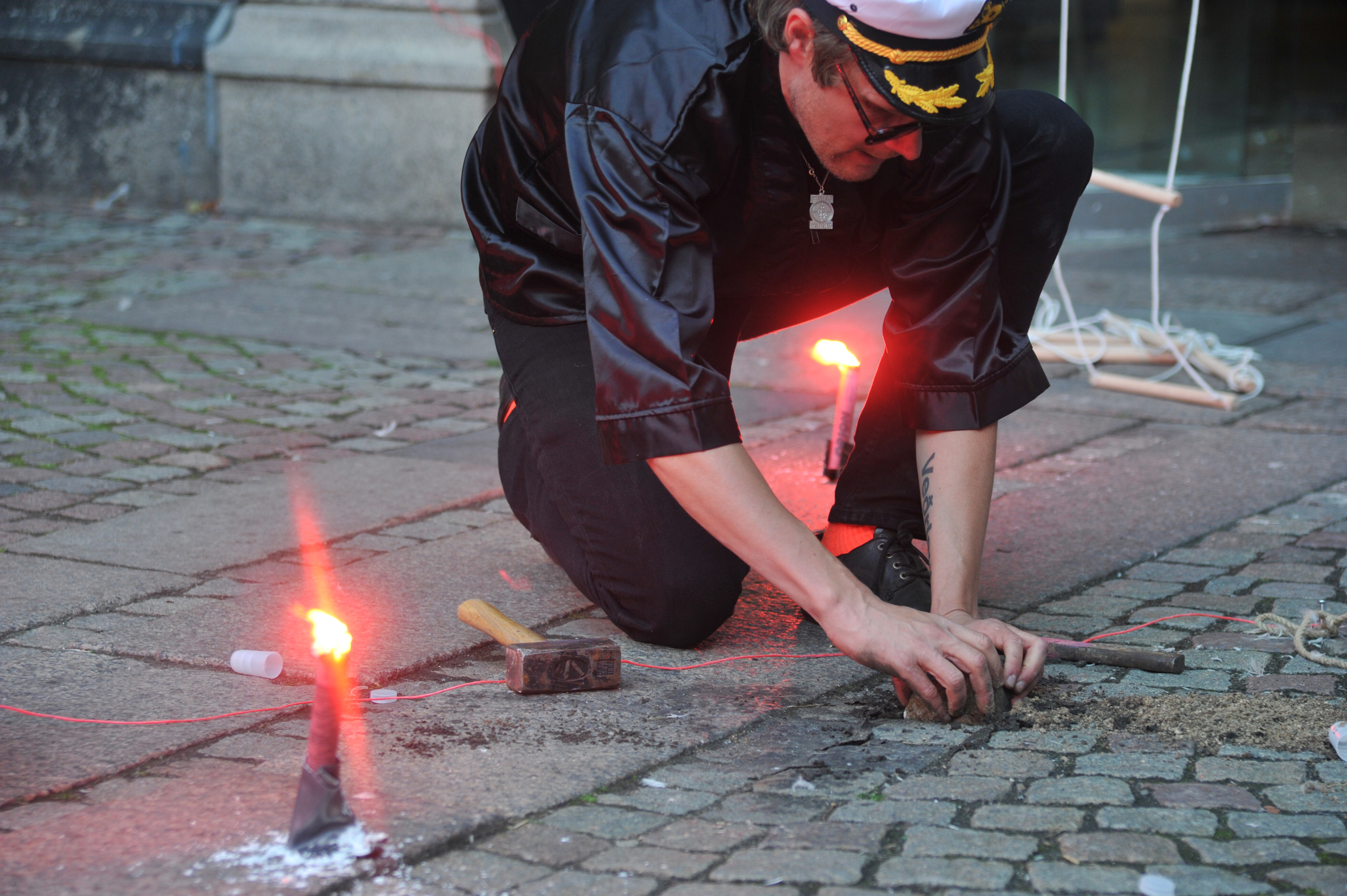 The Escape Action 
Jakob Boeskov
Tournament d'objet
Kunsthal Charlottenborg, Copenhagen 2013
Photo: Andreas Johnsen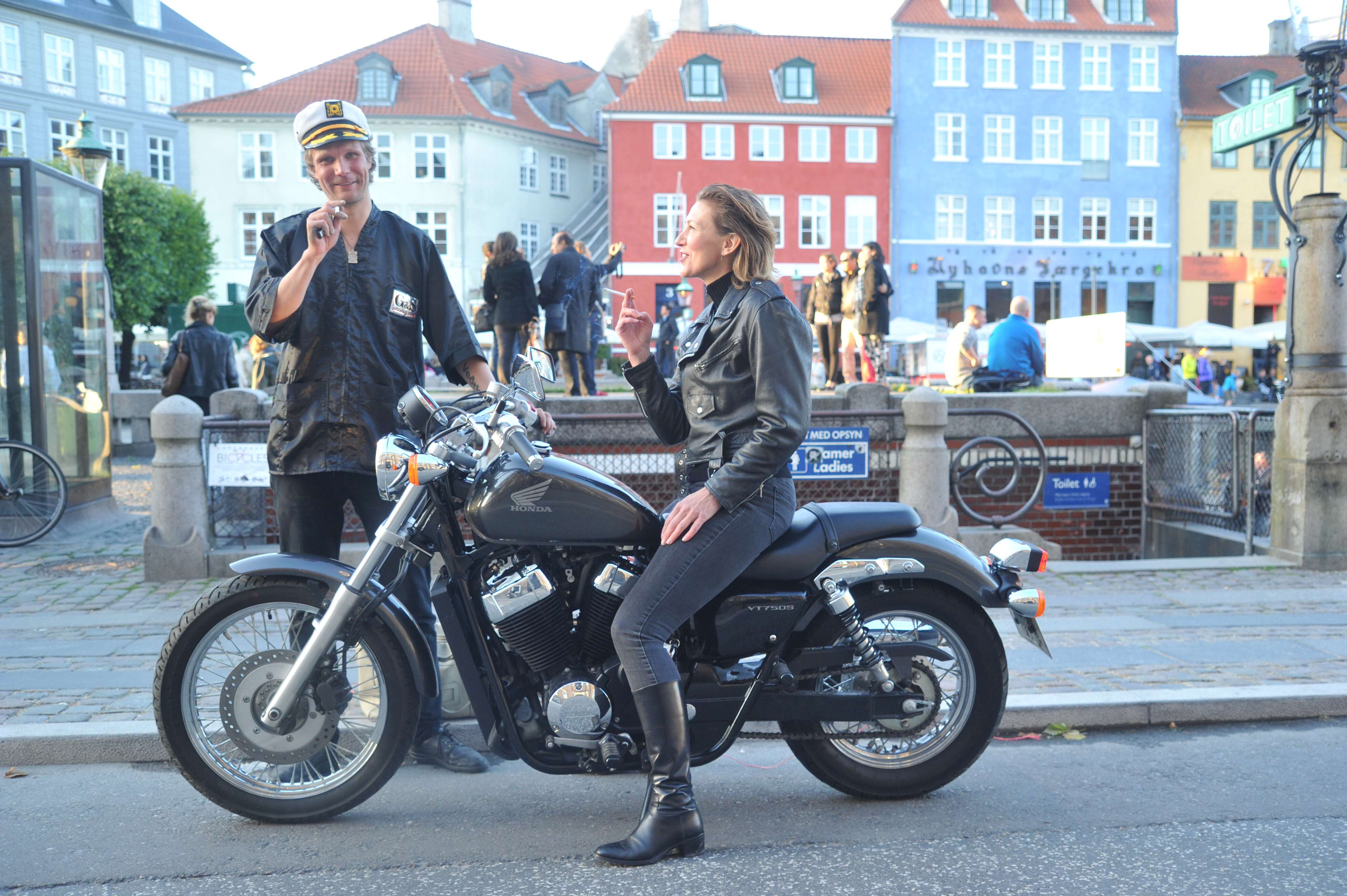 The Escape Action 
Jakob Boeskov
Tournament d'objet
Kunsthal Charlottenborg, Copenhagen 2013
Photo: Andreas Johnsen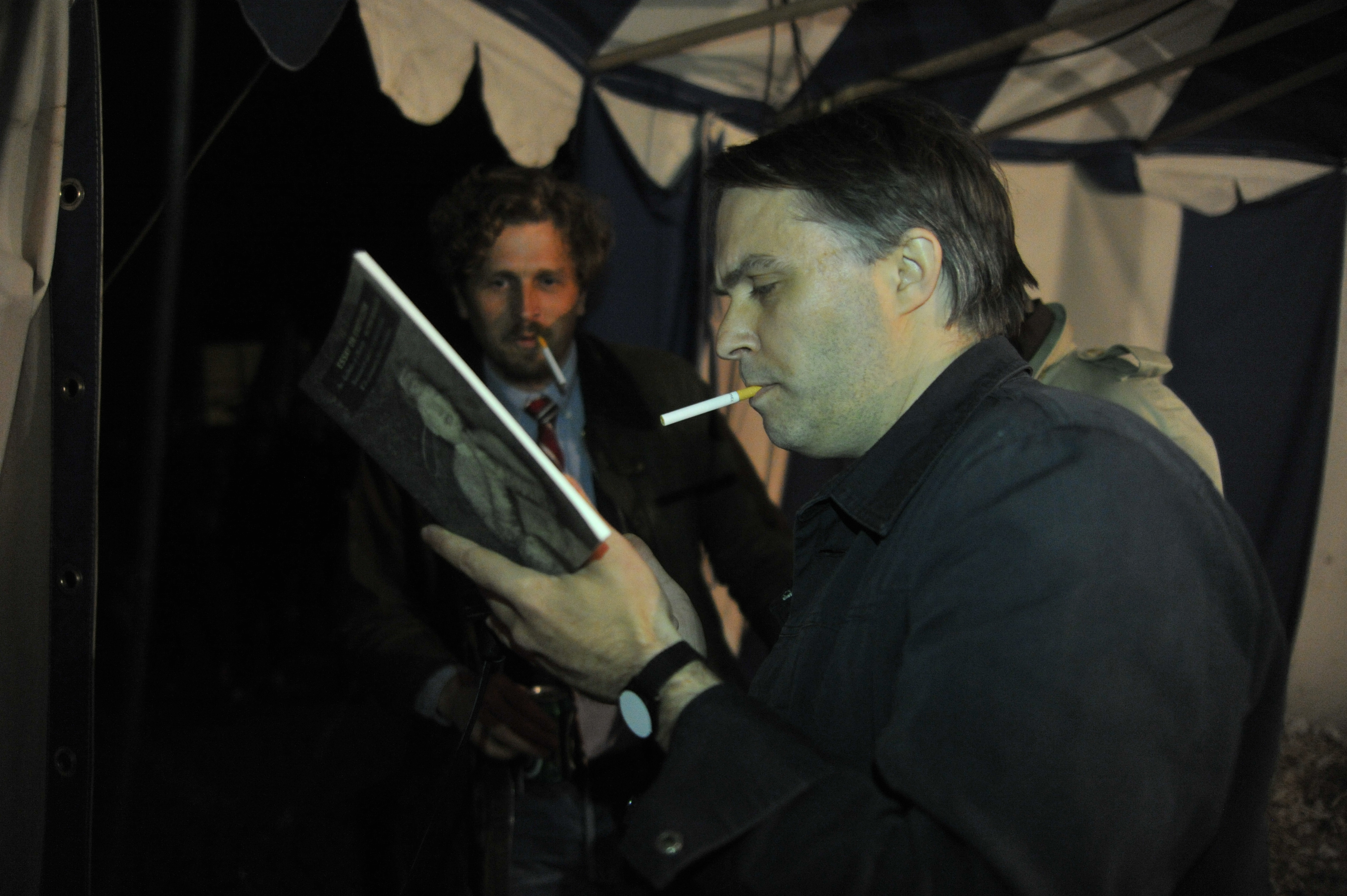 Institutt for Degenert Kunst
Tournament d'objet
Kunsthal Charlottenborg, Copenhagen 2013
Photo: Andreas Johnsen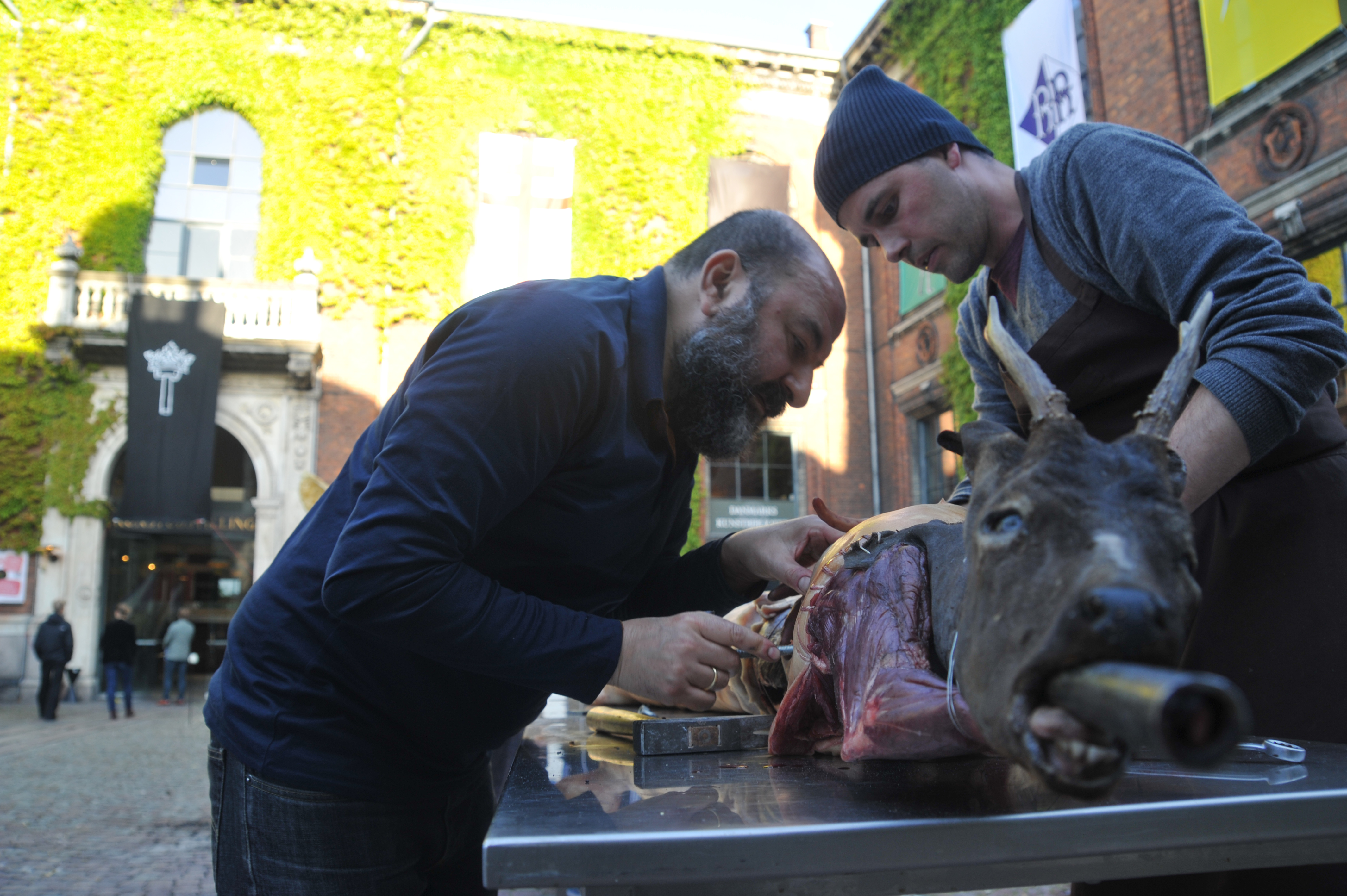 Cockentrice
Pierre Bismuth
Tournament d'objet
Kunsthal Charlottenborg, Copenhagen 2013
Photo: Andreas Johnsen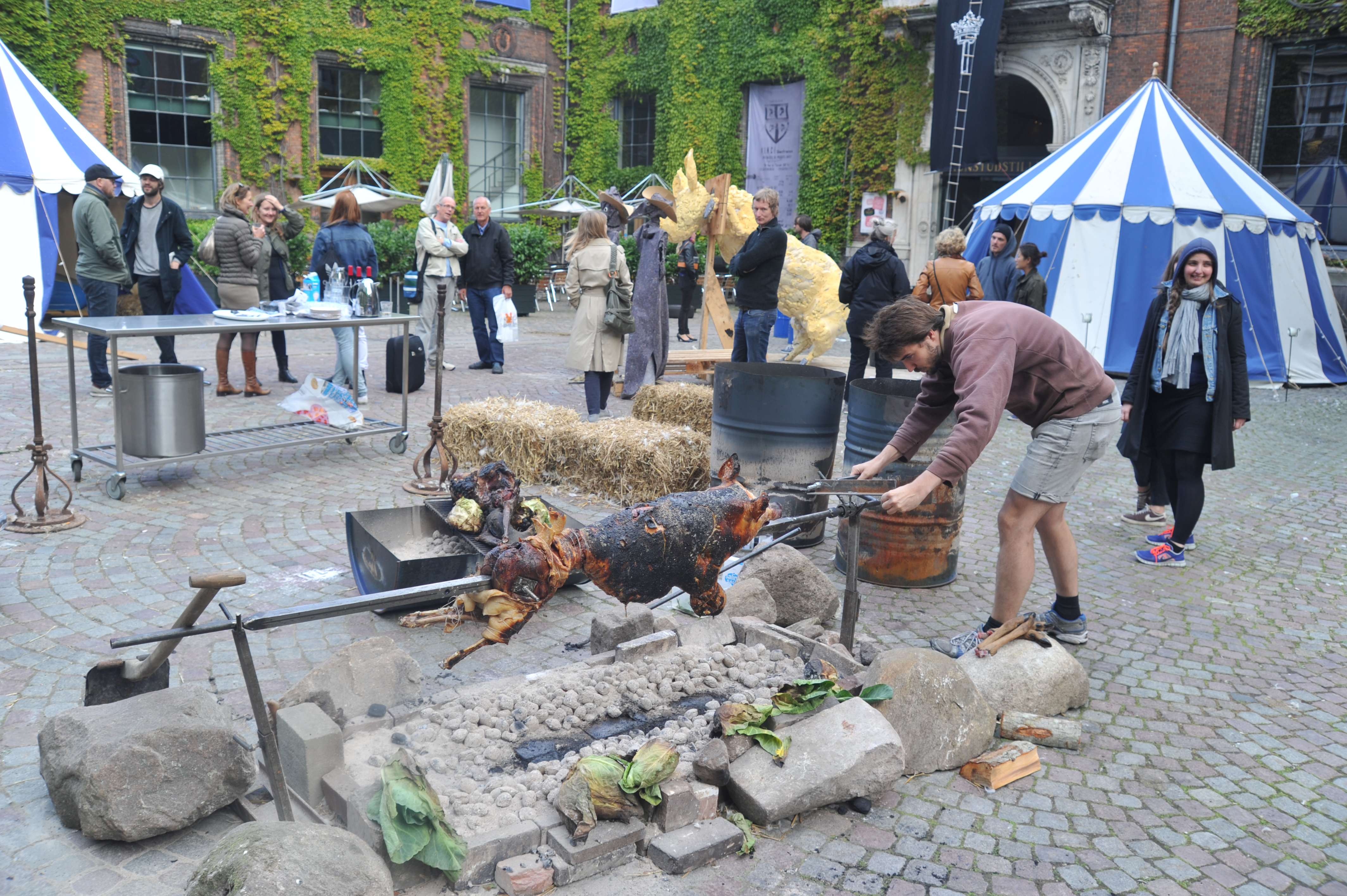 Cockentrice
Pierre Bismuth
Tournament d'objet
Kunsthal Charlottenborg, Copenhagen 2013
Photo: Henrik Plenge Jakobsen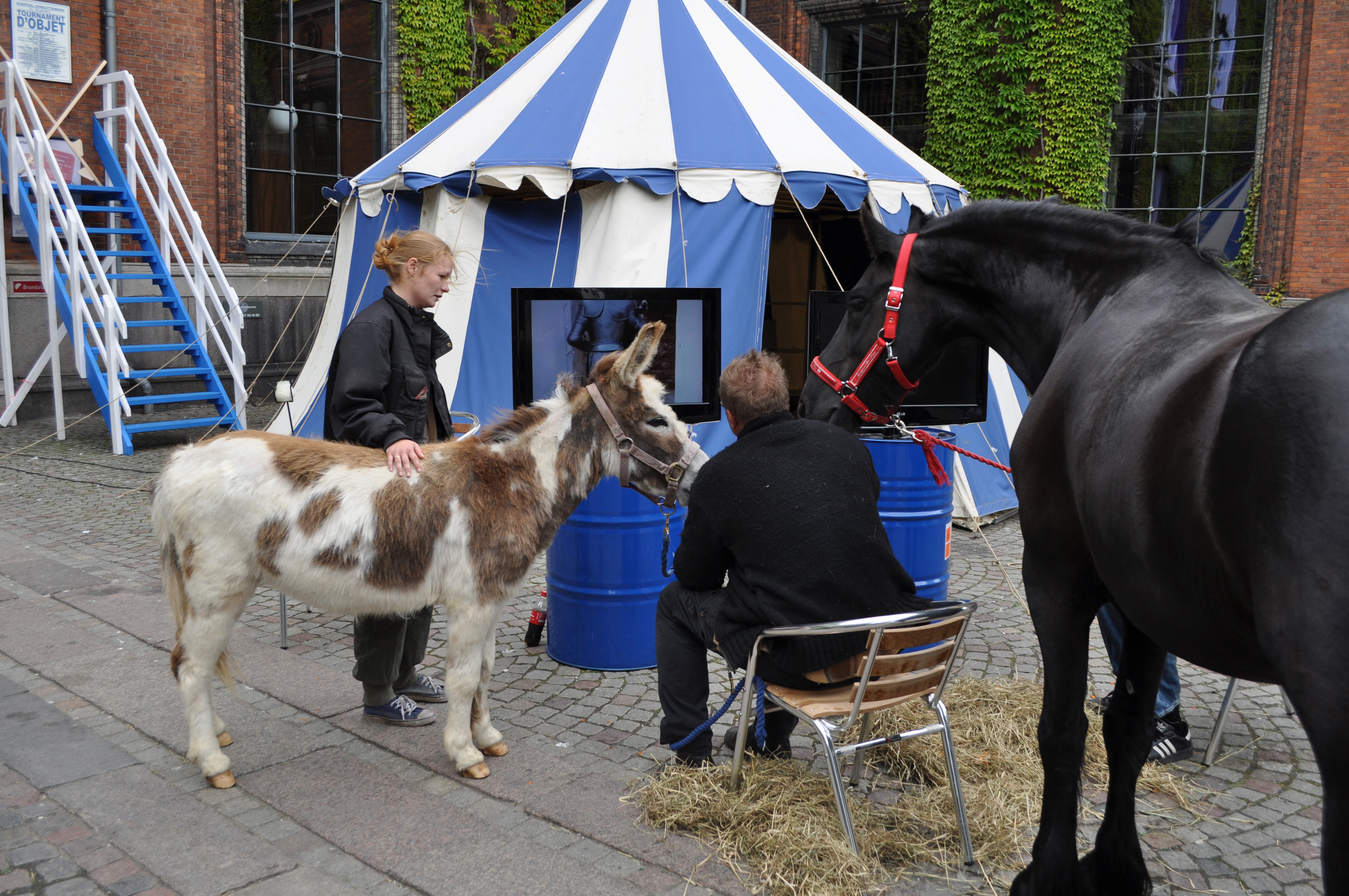 Species in Medieval Times and Cyborg Power Plays
Susanne M Winterling
Donkey and a horse watching Game of Thrones and Robert Bresson's Lancelot du Lac
Tournament d'objet
Kunsthal Charlottenborg, Copenhagen 2013
Photo: Andreas Johnsen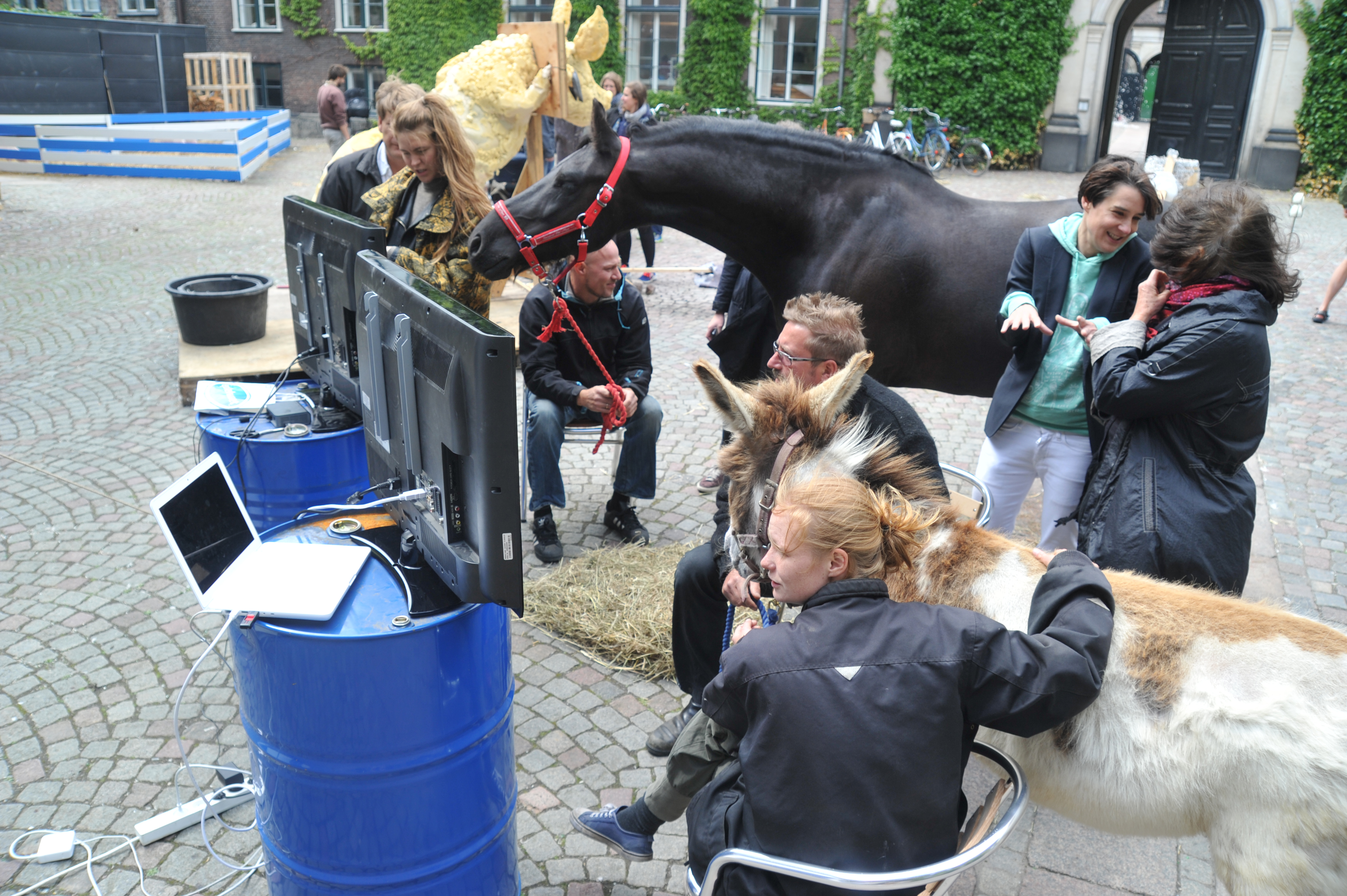 Species in Medieval Times and Cyborg Power Plays
Susanne M. Winterling
Donkey and a horse watching Game of Thrones and Robert Bresson's Lancelot du Lac
Tournament d'objet
Kunsthal Charlottenborg, Copenhagen 2013
Photo: Andreas Johnsen